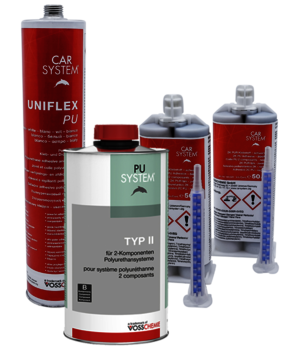 Mandatory training for products containing diisocyanates and their use
The European Union has introduced a new restriction on the use of products containing more than 0.1% monomeric diisocyanates.
The new regulations apply to products such as polyurethane adhesives, sealants, casting resins, coating materials and more.
All products affected feature a corresponding note on the label indicating that training is mandatory.
The aim is to use safety training to prevent the skin- and respiratory-sensitising properties caused by diisocyanates. The REACH decision requires all commercial and industrial users to complete the relevant training before they are allowed to use such products by 24 August 2023 at the latest.
Click here to view the Commission Regulation.
You can find a training concept or a platform for implementing the required training courses at https://www.safeusediisocyanates.eu.